●
News
Conference with Lamarty dealers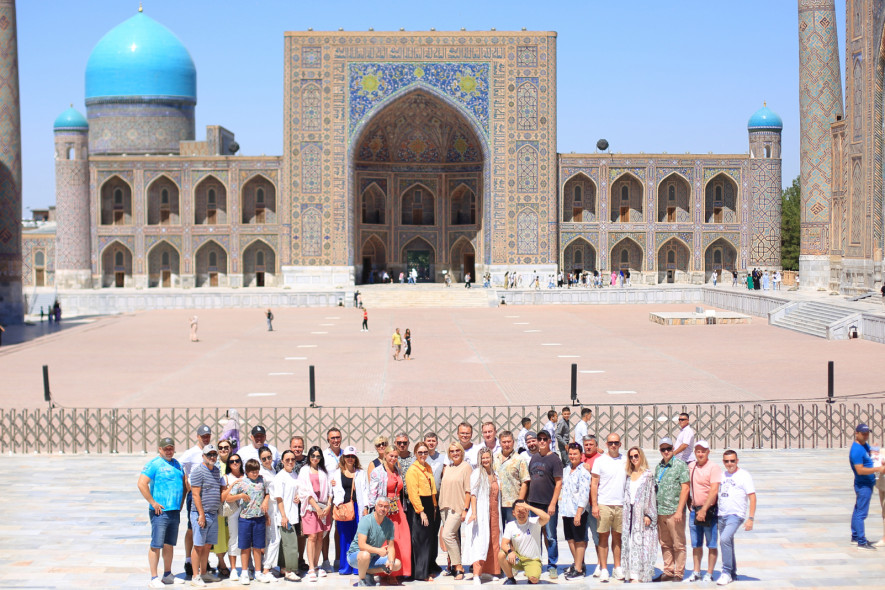 The annual conference with Lamarty dealers this year was held from 15 to 18 August in picturesque Uzbekistan
The most dedicated Lamarty dealers gathered to sum up the results of cooperation, as well as discuss plans for the future. These days have become a time for sharing experiences, strategic discussions and strengthening interaction between all participants.
One of the most anticipated events of the conference was the preview of new products for 2023-2024 Lamarty chipboard. The attendees got acquainted with the concept of the new collection and the trendy novelties that will be officially presented this autumn.
The conference was not limited to discussing working issues, but also included excursion programs and recreational activities that helped participants strengthen business ties, as well as immerse themselves in the amazing cultural heritage of Uzbekistan.
The awards ceremony for the best dealers was the final chord of the conference, emphasizing the contribution and importance of the participants to the overall success of Lamarty.