●
News
Plywood with decorative surface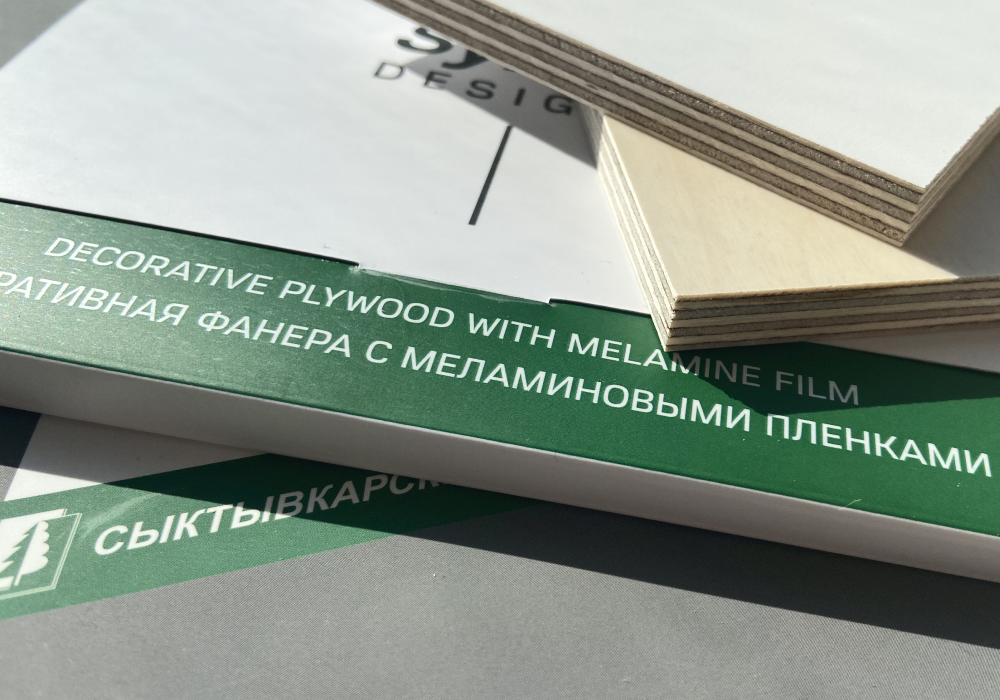 Syktyvkar Plywood Mill has expanded its range of plywood products by adding SyPly DESIGN plywood with a decorative surface.
SyPly DESIGN plywood has a topcoat that does not require additional refinement and is completely ready for use. The product is made on the basis of environmentally friendly birch plywood with a low formaldehyde content, lined with melamine films. Plywood has not only an attractive appearance due to its smooth finish, but also excellent performance properties, such as strength, moisture resistance and ease of surface maintenance.
The product is a turnkey solution for use in the production of various types of cabinet furniture and interior decoration. At the moment
SyPly DESIGN
plywood is available with white and transparent film, in the future it is planned to expand the range and implement unique
Lamarty
decors based on SyPly birch plywood.