●
News
LAMARTY in the decor "WHITE" in the project "Dachny otvet" on NTV channel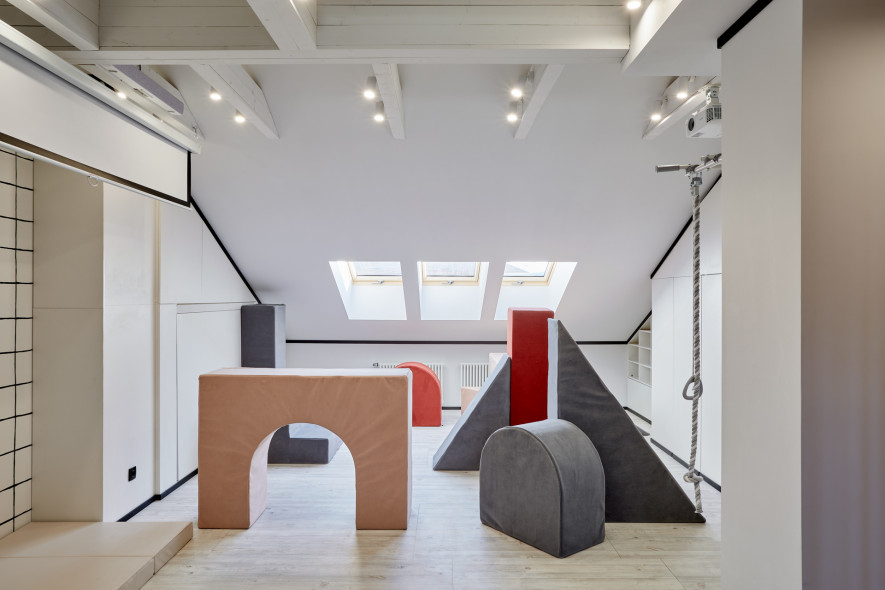 The dacha answer created the most open and cool space for the young heroes. Having removed excessive architectural complexity from the interior, the designers modeled a spacious and multifunctional nursery.
Taking into account the wishes of the owners regarding the organization of children's and adult scenarios, in terms of functionality, the designer Ilyas Chozhobekov made the room flexible enough. So now it is convenient for both children and parents..

The background for the alteration was white, on which accent elements will look especially bright. The basis of the game scenarios was set by a multifunctional soft podium, which will serve as a playground and a large-scale constructor, the elements of which can be used, among other things, as poufs. In turn, the sports corner, in which a completed climbing wall and ropes for climbing appeared, will allow the release of children's energy, and now it will be in the drawing corner to show creativity..

The wishes of adults were also not forgotten: a storage system for seasonal items was placed on the wall with a chimney.
On two walls there are storage systems made according to the sketches of the author of the project Ilyas Chozhobekova. Cases of furniture elements are made of safe laminated chipboard Lamarty, covered with white high density melamine film. The shade of laminated chipboard was chosen identical to the color of the walls, so that the bulky cabinets remain almost invisible. Some of the push-to-open fronts hide clothing compartments, while others feature full extension drawers and roll-out drawers that are perfect for storing toys..

Storage systems are not the only pleasant surprises that are hidden in the furniture composition.. Behind the hinged facades there is a small workplace, and a little further behind the same facades there is a full-fledged comfortable sleeping place..
A home theater with a projector will allow you to take a break from active games, and a folding double bed will accommodate guests staying overnight..
You can find a description and video of this interior broadcast on the official website of the TV show Country Answer.
Air from 03/20/2022

The author of the project is Ilyas Chozhobekov - architect, head of the architectural studio mptns.
.