●
News
SyPly at the MosBuild-2022 exhibition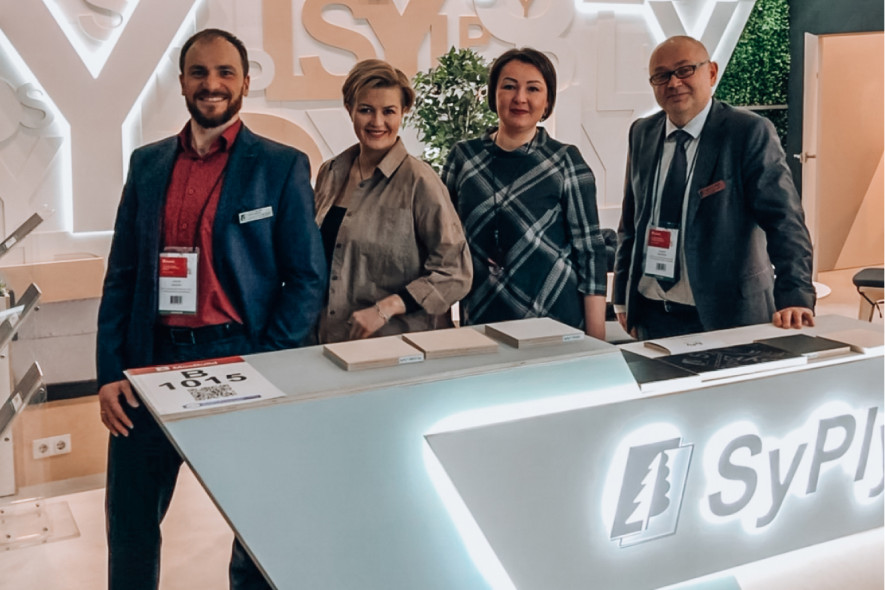 Syktyvkar Plywood Mill took part in Russia's largest exhibition of building and finishing materials.
At the exhibition, the company presented the basic range of SyPly plywood and several new plywood products at once.
Visitors of the exhibition were able to get acquainted with samples of plywood from an extended line of laminated plywood with anti-slip embossing: SyPly HEXA, SyPly DIAMOND, SyPly TRANSPORT and SyPly CARAT. A durable finish with an updated embossed texture design makes SyPly anti-slip embossed plywood safe and comfortable in areas where increased strength and slip resistance are required.
In addition, the guests of the exposition were presented with a new line - Syply DESIGN - decorative plywood lined with melamine films. The surface of this plywood has a finishing decorative coating. SyPly DESIGN is a product intended for use in furniture production and interior decoration, as interior solutions.. The novelty was presented with a white and transparent coating in the form of samples and in finished furniture.
If you didn't manage to visit the exhibition, you can take a virtual 3D tour of the spectacular SyPly booth.
.