●
News
Plywood SyPly in the Dachny Answer project on the NTV channel. Steam bath in the eco-garden.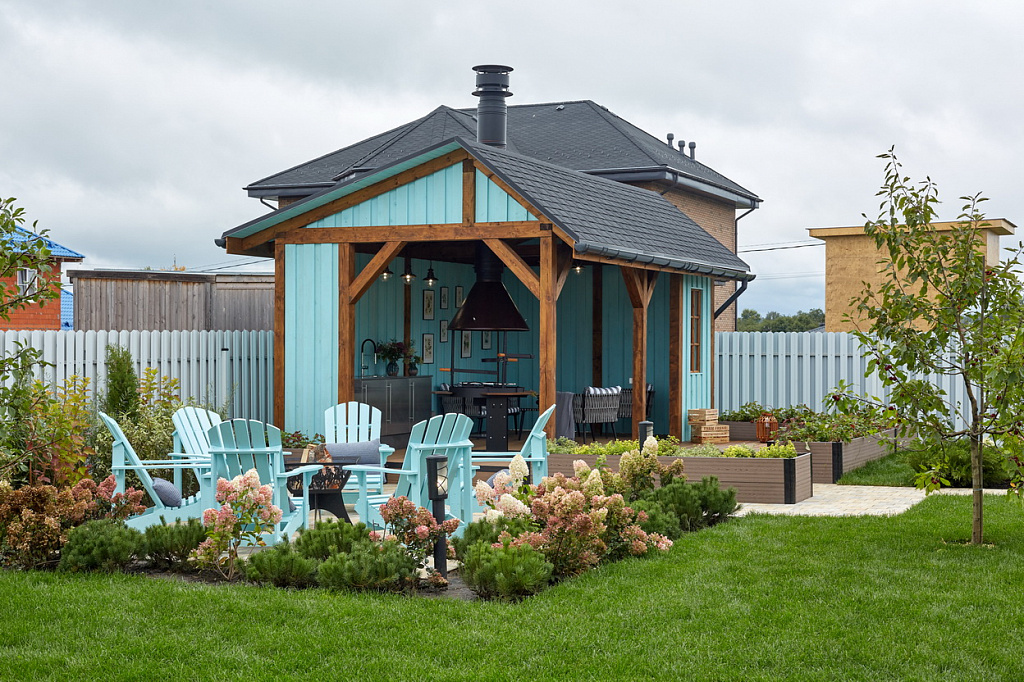 The builders of Dachny Otvet breathed life into the empty plot of the heroes of the TV show: they made competent zoning, brought in a lot of greenery and placed a soaring bathhouse right in the middle of the garden.
Reorganization of the backyard of a country house could not do without a recreation areaAs conceived by the authors of the transformations - Denis Kalashnikov and Ekaterina Bolotova - the zoning of the heroes' plot included the creation of a cozy gazebo with a terrace, inside which there was a small kitchen and a barbecueIn an open gazebo with a terrace, you can comfortably relax in the fresh air, and, if necessary, hide from the weather under its roof
When assembling the roof of the gazebo for the heroes of the TV show, a moisture-resistant SyPly plywood , on top of which the roofing material was laidThe roof must be made of reliable materials that are moisture resistant, resistant to sudden temperature changes and other natural influencesWith a well-chosen roof, Syktyvkar plywood was perfect for this purpose.
Now the heroes of the program can, in any weather, gather in a circle of relatives in a cozy gazebo and enjoy grilled dishesAnd the highlight of the transformation of the site was not only the gazebo, but also the Siberian bath tub in the open air

Details, description and video of the broadcast of this project can be found on the official website of the TV show "Dachny Answer" Ether from 09/18/2021
Authors of the project:
art-project" Cranberry "