●
News
With SyPly and Lamarty win even juniors!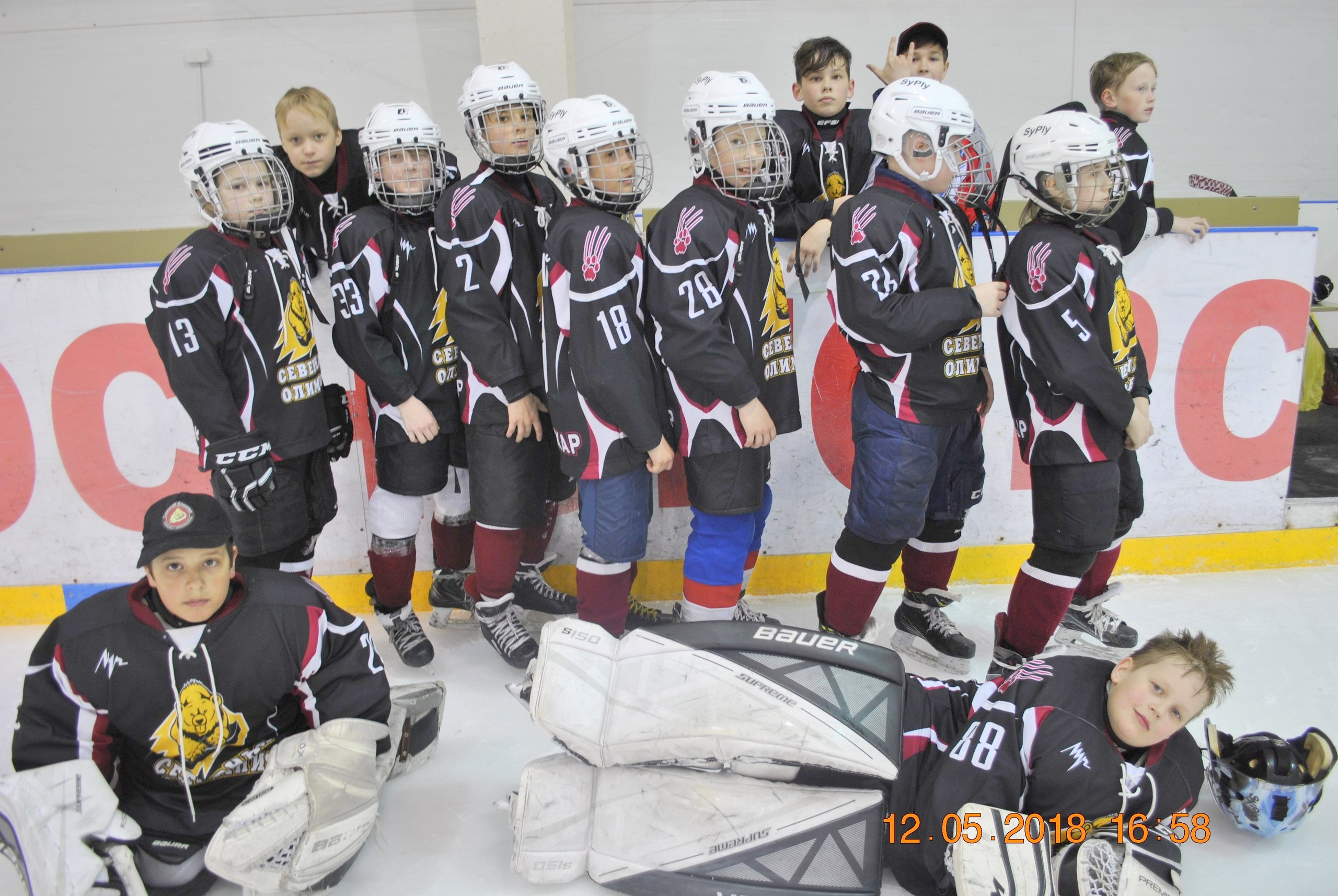 The junior ice hockey team "Northern Olympia - 2006" won the game "Good Ice" in the city of Sosnogorsk on May 11-13, 2018.
From 10 to 12 May, the republican stage of the Good Ice tournament for the prizes of the Golden Puck Club of the Timchenko Foundation was held in Sosnogorsk.
The Northern Olympia team of young men of 2006–2007 (sponsored by the Syktyvkar plywood factory) won a convincing Victory and won the first place, beating the team from Sosnogorsk with a score of 8: 7, which was considered the favorite of the tournament and was reinforced by legionnaires from Vorkuta and Inta.
The fact is that in 2017 the Sosnogorsk junior team in 2005 became the winner of the All-Russian tournament. And this time Sosnogorsk persistently rushed to victory. By the end of the first period, the team of Syktyvkar was losing with the score 1: 5! But in the second and third periods, Syktyvkar residents "took heart" and managed to snatch the Victory! Even playing in the minority managed to score a goal against Sosnogorsk "Parma"! At the end of the third period, when the score was 8-6, Sosnogorsk replaced the goalkeeper with a sixth field player. This is despite the fact that Syktyvkar led the four of them with a remote player. As a result, the Parma team managed to reduce the advantage to one goal. But until the end of the match the score has not changed. Syktyvkarians were able to snatch the Victory.
The next stage (the semi-final of the North-West) is planned to be held in October 2018 in one of the Russian cities. The team will again proudly present our capital and plant emblems! I would like to add that such a fighting spirit of the team "Northern Olympia 2006" is present at all competitions. But now, guys doubly feel the responsibility not only to the school, coach and parents, but also to the sponsor! They understand that they paid attention, supported. And feel this support.